New projects
Welcome to a family-friendly hotel created using advanced additive technology - on an AMT construction 3D printer! Located in the Yeysk district of the Krasnodar Krai, this family hotel becomes a reality thanks to the innovative technology of printing houses layer by layer. Construction printers confidently print one-story and two-story houses, creating amazing architectural structures. A one-story building with an area of 35 square meters is printed in just 2 days, after which finishing work is carried out. Two-story houses are printed in 8 days.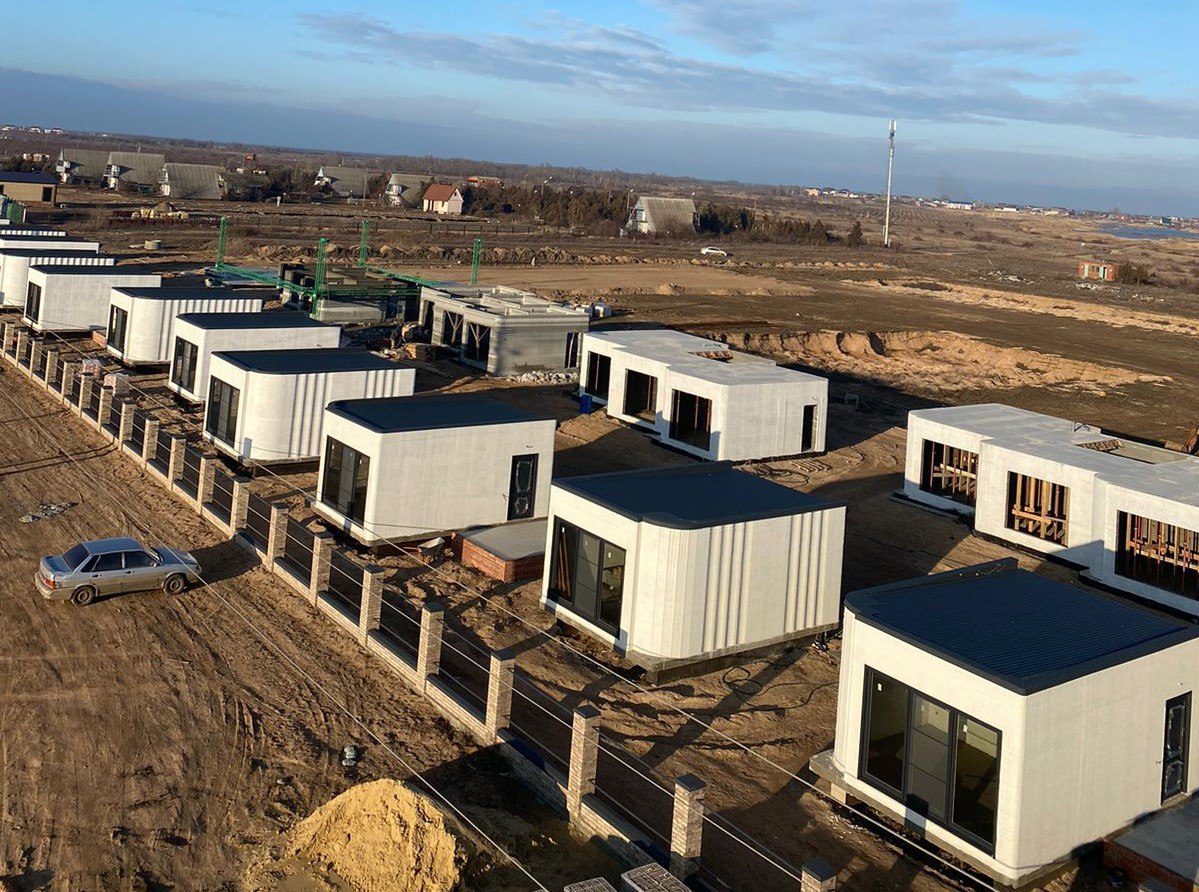 There has never been such a massive development in the world. In just 8 months, 4,000 sq.m of housing were built. At the same time, only 2 people built houses using one printer!
For example, in the Republic of Tatarstan, about 10 out of 34 planned houses have been printed using the S-300 construction 3D printer. This is a whole village!
At the moment, 12 houses have already been printed in Yeysk, 2 – in Elista. In the Kursk region, a house for a large family that was previously destroyed by the calamity was printed.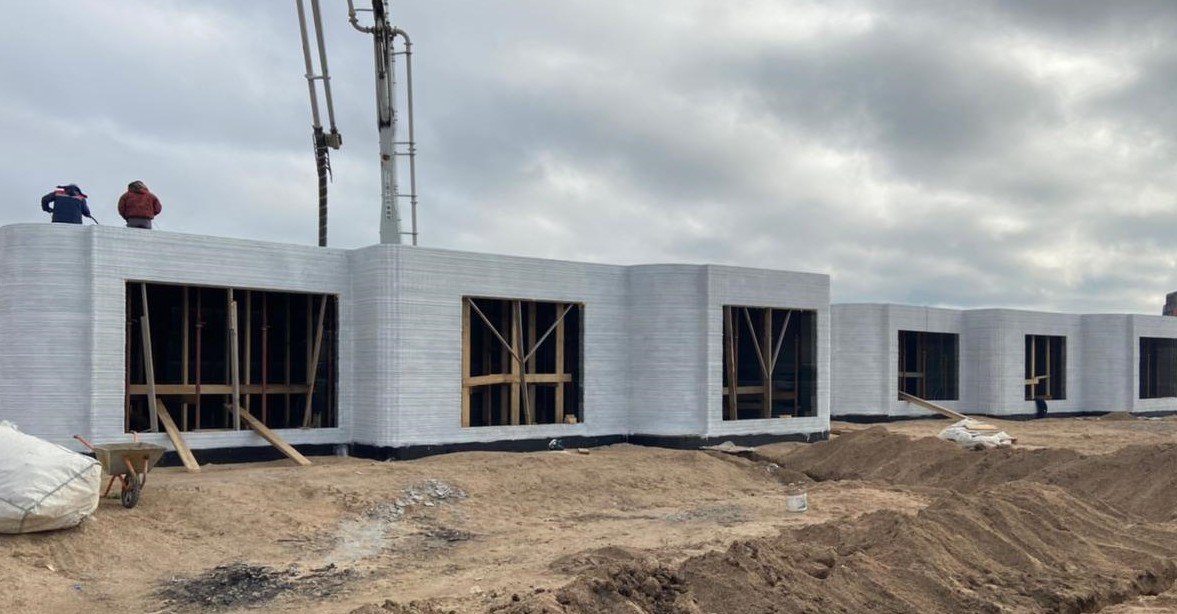 This is an impressive precedent in the construction world!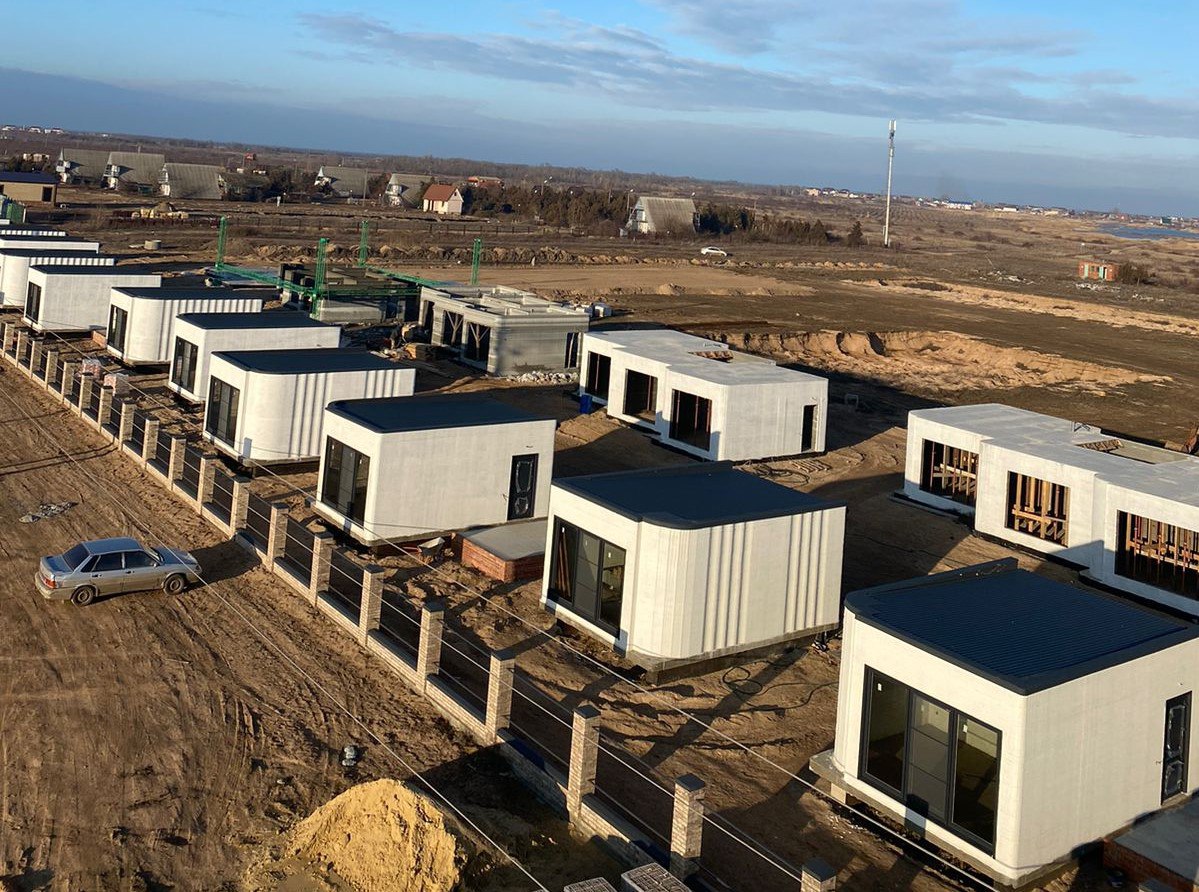 Moreover, this approach to the creation of ready-made housing facilities literally opens up new horizons for the construction industry and becomes an integral part of the development of this area.

A family-friendly hotel created on an AMT 3D printer is a vivid example of how the latest technologies can quickly solve complex problems and create unique objects that amaze with their functionality, reliability, and attractiveness.